Radical Times!

Workshop, sculpture and performance, June 30th, 2023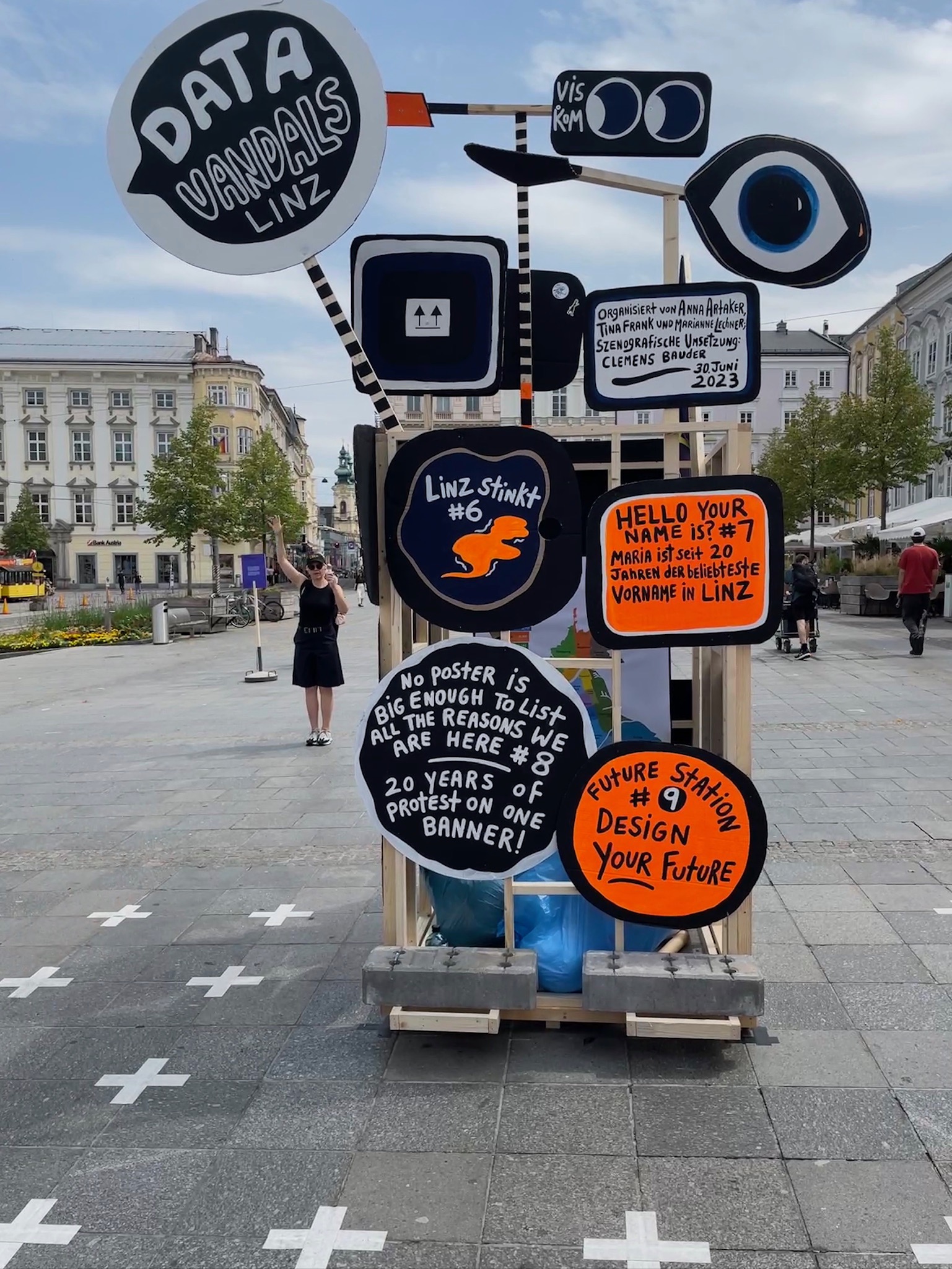 We were invited to Linz, Austria to create a collaborative project with the graduate students from the VisCom department of the Kunstuniversität to celebrate the 50th anniversary of the school as part of a larger program called "Radical Collective".


After exploring some options with the school, we decided to collect some of our data directly from the students through a series of posters asking simple questions. These were posted around the art school and designed to set an irreverent tone because we wanted to act as an intermediary between the student projects and general trends in contemporary art.


After collecting the data from the vandalized posters, we then started to create a series of designs from the data. These posters were designed using Icons from the original posters and everyone thought that they were funny and interesting!


From there, we worked with the student projects to highlight data or ideas from each work. Together with the poster data, this became the material for our sculpture and performance.


We all teamed up to build and paint the sculpture - which we referred to as the data kiosk. Because we wanted the kiosk to be a celebration of the 50 year anniversary as well as the data of the student community, so we wanted to make the design as vibrant as possible, so we added several whirligigs to catch the wind as well as a full-sized Data Vandals flag.


MORE INFO SOON!